Standard adhesive labels
ETI – TEXTIL offers a wide selection of standard adhesive SHIPPING labels, with the text DOCUMENTS, URGENT, VERY FRAGILE, etc. These items are available for purchase in the online store.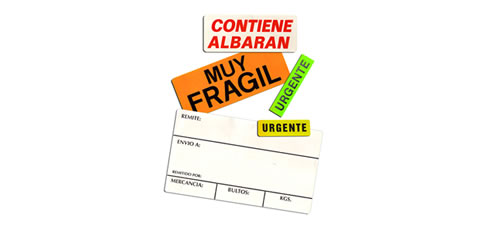 Legal notice: Products not exposed for sale. It reproduces as a sample of our technical capacity. The distinctive signs belong to their respective owners.